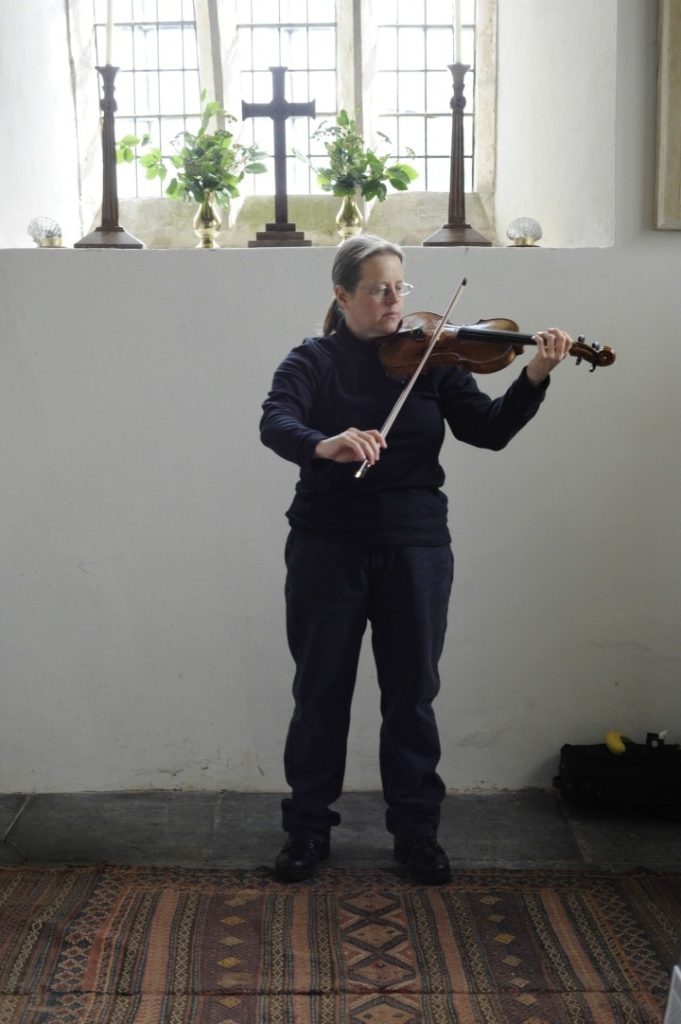 My parents loved music but did not play themselves. They decided to buy an old piano and start my older brother, then aged 8, with lessons. It took no time at all for me to start pestering to learn! Soon both of us were progressing on the piano, enjoying playing duets together and having fun. We each began to learn a second instrument – in my brother's case, the oboe, and for me, the violin.
As a teenager I studied at the Royal College of Music Junior Department, and at the Purcell School. By age 18, with music my no.1 passion in life , I had decided to specialise as a string player. I gained a place to read for a BMus (Hons) at Manchester University. I benefitted from the amazing inspiration and guidance of the Lindsay Quartet, the resident ensemble at the time, receiving high marks in my final recital. Postgraduate studies at the Royal Academy of Music followed where I acquired an LRAM teaching diploma. I then developed a busy teaching practice in Surrey, visiting numerous schools and teaching from home, both children and adults.
After ten years, I decided to return to full time study and moved to Sheffield University for an MMus in Performance. I specialised in the Beethoven Violin Sonatas, wrote a detailed thesis and performed all ten Sonatas, amongst much other repertoire. I taught violin at Mount St Mary's College, Barlborough Hall School, and for Derbyshire Music Partnership.
For personal reasons I moved to East Devon in 2006. After completing a PGCE (Secondary) at Rolle College (Plymouth University), I have once again built up a busy teaching practice.
Since living in Devon, I have given numerous performances of chamber music and solo recitals, including the Bach D minor Partita at Raddington Church (see picture). I was invited back to Sheffield to perform the Beethoven Violin Concerto in 2008, and locally I have performed the Haydn G major violin concerto and Mozart's Sinfonia Concertante with the Exeter Symphony Orchestra. I lead the orchestra for the Ottery St. Mary Choral Society, and for the Classics Galore Symphony Orchestra.